Contract Vehicles

Summit is a GSA IT Schedule 70 Special Item Number (SIN) 132-51 holder. This contract provides Summit the ability to deliver a broad range of IT Professional Services to meet customer requirements.


IT Schedule 70's Special Item Number (SIN) 132-51 for all IT Professional Services includes the following services:
Cloud services (all associated labor);

Cognitive computing;

Conversion and implementation support;

Database planning and design;

Internet of Things (IoT);

IT project management;

Migration services (of all kinds);

Network services;

Programming;

Resources and facilities management;

Systems analysis, design, and implementation; and

Other services relevant to 29 CFR 541.400.
With the IT Professional Services SIN, you get:
Access to pre-vetted, experienced IT solution providers;

Access to the complete range of IT professional services;

Innovative and cutting-edge technologies and methodologies;

Universal labor category set that includes subject-matter experts (SMEs) in any technical field;

Ability to meet socioeconomic goals with awards to small businesses and other qualified vendors;

Ability to establish Blanket Purchase Agreements (BPAs) for recurring needs or indefinite requirements over several years;

Reduced procurement lead times, with no synopsis required;

Pre-negotiated ceiling prices that can be further discounted;

Established terms and conditions at the master contract level;

Flexibility to have customized terms and conditions at the task order level;

Simplified procurement process for services; and

More data available to track IT spend.
For more information on this contract, see the GSA IT Schedule 70 website.
Summit Technologies GSA IT70 Points of Contact
---
VETS2

VETS 2 is a Best in Class GWAC set aside exclusively for Service-Disabled, Veteran-Owned Small Businesses (SDVOSBs). VETS 2 is designed to meet diverse agency IT services requirements and new and emerging technologies.
VETS 2 will enable your agency to achieve its socio-economic goals and objectives without the time and expense of an open- market procurement. Because VETS 2 is set-aside exclusively for SDVOSBs, agencies will receive SDVOSB credit from awarded task orders.
IT services within the contract scope include:
Data Management

Information and Communications Technology

IT Operations and Maintenance

IT Security

Software Development

Systems Design

New and Emerging Technologies

Ancillary Support: Services, Supplies and Construction
VETS 2 Features and Benefits
| | |
| --- | --- |
| VETS2 FEATURES AND BENEFITS | |
| FEATURES | BENEFITS |
| Five-year base period and one, five-year option period | Allows for long term planning of large scale program requirements |
| Comprehensive scope | Provides customized IT services-based solutions that can be tailored to meet an agency's particular mission needs |
| Multiple contract types: fixed price, cost reimbursement, time & materials and labor hour | Offers flexibility to choose appropriate contract type to mitigate risk |
| Access to highly qualified Service-Disabled, Veteran-Owned Small Business (SDVOSB) industry partners | Enables federal agencies to receive SDVOSB credit |
| Pre-competed, easy-to-use contract with streamlined ordering procedures based on FAR 16.505 | Saves time and money by reducing procurement lead time |
| Complimentary scope compatibility reviews by GWAC Program Office | Promotes contract compliance and reduces risk of protest |
| No protests on orders $10M and below except on the grounds that the order increases the scope, period of performance, or maximum value of the GWAC | Minimizes protest risk and supports timely order award for optimal mission support |
Summit Technologies VETS2 Points of Contact

GSA VETS 2 website can be viewed here.
Master Contract Number: 47QTCH18D0060
Contractor DUNS number: 942852021
CAGE Code: 1JPC5
SeaPort Next Generation (Seaport NxG)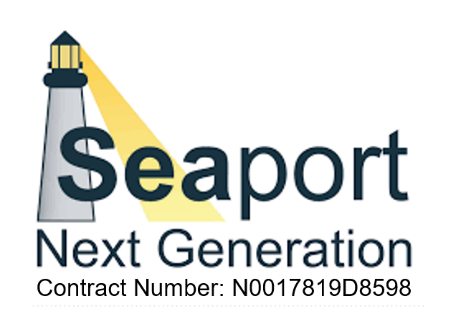 Summit is a SeaPort Next Generation (SeaPort NxG) prime contract holder. This contract provides Summit the ability to provide services in two functional area categories: engineering support services and program management support services; which are further divided into 23 functional areas.
Engineering Support Services
This functional area consists of supporting the application of engineering disciplines to technically support the research and development of new and existing Naval capabilities and systems, technically support development of significant alterations to existing systems, support integration and interface of existing equipment or software into different applications or platforms to support the warfighter, and support evaluation of foreign or non-developmental systems, equipment, and technologies.
Program Management Support Services
This functional area consists of applying the business, financial management, and technical disciplines required to support planning, organizing, staffing, controlling, and leading team efforts in managing acquisition programs such that the result places a capable and supportable system in the hands of the warfighter when and where it is needed, and does so at an affordable price
Summit Technologies SeaPort NxG Points of Contact
SeaPort NxG Contract Program Manager — Dave Neeley
dneeley@summittech.us, (573) 329-1958 Office
Maneuver Center of Excellence (MCoE) IDIQ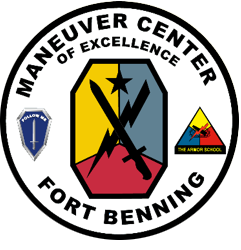 Summit is one of four small business primes on this $207M MATOC IDIQ. The main objective of this contract is to support the Maneuver Center of Excellence (MCoE) by providing general technical, analytical, and operational support the U.S. Army Infantry School, U.S. Army Armor School, U.S. Army Aviation Center, MCoE and Aviation Capability Development and Integration Directorates (CDIDs), TRADOC Capability Managers (TCMs), and the Aviation Maneuver Battle Lab (AMBL) in the following task areas:


Battle Lab Support

C2 Digital Instruction (CPOF, FBCB2, JCR)

Capabilities Development

Combat Developments

Doctrine Development

Exercise Development

Force Modernization

General Test & Evaluation

Instructional Support

Lessons Learned Collection & Analysis

Modeling & Simulations

Training Development
Summit Technologies MCoE Points of Contact
dneeley@summittech.us, (573) 329-1958 Office